REDSHIRT: 2nd anniversary of the crackdown in Thailand
Second year anniversary, where over 90 people, mostly civilians, died in the 2010 violence, which marked the culmination of a series of rival protests since a 2006 coup that toppled Thaksin.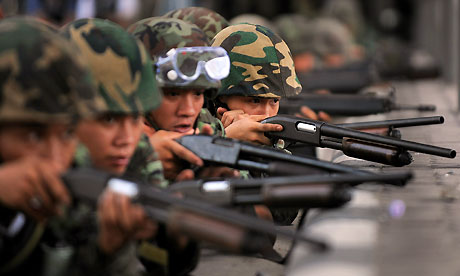 Where is justice? Former prime minister and the lord of slaughter,
Abhisit Vejjajiva
(or popularly known as "Mark" ~ who incidentally holds a British passport) gave the military a license-to-kill against the Thai people, so why has he escaped justice?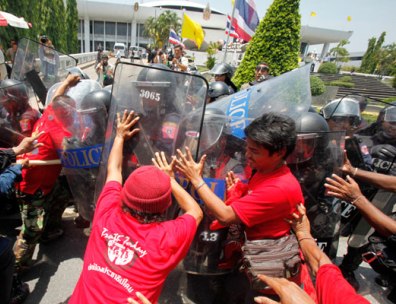 Sadly, there are forces in Thai society that would not let justice be done.
What actions have the present Thai government taken to uphold justice for those who have died and those who lived in misery?